Work from Home
A paperless office can save more than just the environment with cost-reducing benefits for businesses that deal with a lot of paper (and employees managing those files).
Why Go Paperless
Paperwork is the largest overhead expensive in any organization, giving even more financial incentive to go paperless.
Paperless offices often see immediate benefits, including cutting out the primary costs of paper along with the ability to manage records more efficiently.
Going From Paper to Paperless
Scanning documents and using them in electronic document management systems helps save money on the recurring costs of paper.
At 7-12 cents per page, scanning is a one-time investment and cuts out copying costs.
In a paperless office files can be accessed and distributed electronically, and for off site storage recurring monthly fees are removed from the budget.
Paperless Management Systems
Paperless offices use systems like cloud storage and electronic document management systems to house and manage data.
Using cloud or DMS software opens up various money-saving opportunities ranging from streamlining daily operations to cutting down basic supply costs.
Primary Paperless Savings
Scanning and going paperless saves money by removing the costs and burdens of storing and using paper records in the office.
Time is Money
Employees can spend up to 2 hours looking for files each day
On average, large organizations lose a file every 6 seconds
Managers spend on average 4 weeks per year searching for misplaced and lost information
Paperless record management cuts file processing down by roughly 4 days
Saving Space
With a paperless office, the space previously dedicated to file storage can instead now be used for more productive purposes like extra employees.
Besides extra space where filing cabinets used to be, paperless records management also avoids needing to buy expensive filing cabinets.
Records, as defined in international standards, are any 'information created, received, and maintained as evidence and as an asset by an organization or person, in pursuit of legal obligations or in the transaction of business. They may be in any medium, form, or format' (ISO, 2011). It is increasingly important to link together all of the official information required as records, whether it is entered directly in a database, maintained as a digital record or kept on a paper file.
Well-managed records provide clear and durable evidence of what the government has promised, what it has done, what services it has provided and how it has spent public funds. Weak records controls result in an ad hoc, potentially misleading national evidence base that opens opportunities for manipulation, corruption and fraud; weakens citizens' ability to claim fair rights and entitlements; undermines the ability to plan and monitor policies and services; and makes it difficult to open information effectively. The quality of the records, especially new forms of digital records, depends on the strength of the control regime, including laws, policies, practices, structures, and skills as developed through international professional collaboration and defined in international records management standards.
As digital information systems replace paper-based systems, it is essential that records in digital form are capable of providing the evidence upon which governments and citizens depend. Unfortunately, digital records created and held in ICT systems are highly vulnerable, and unless protected, their value as evidence diminishes rapidly from the point that they are created. In particular, if computerised systems do not systematically capture structured metadata (data describing the context, content, structure and management of the records) the information will lack legal value, simply because it will not be possible to demonstrate that it is authentic and reliable. It also is fundamental that digital records and their metadata should be transferred as early as possible to specialised preservation facilities for safe and secure storage through time and technological change.
Records management principles also support data management. Data are often extracted or aggregated from records, for instance from land records, personnel records or hospital records. Inaccurate or incomplete source records result in misleading data that can reduce trust in the government. Moreover, when data and its associated metadata is not protected and preserved systematically, it can easily be lost entirely, lose its value as evidence or hinder exchange between information systems. As databases are used, changed and updated over a period of years, especially when several authorities maintain them jointly, it is essential to document the context of how they are created and altered to support future sharing, access and long-term management. Records management have been developed internationally to support systematic control through time.
While many countries are still operating in a paper-based environment, the move toward digital governance is a reality worldwide. Many governments do not yet realise that digital records and data must be managed consistently if they are to provide a basis for openness. Even as it remains essential to build sound systems for managing paper records, all countries need to begin to invest in digital records management.
In developing records management commitments, countries should clearly state how records management will serve to make government more open. Introducing a records control regime or upgrading systems to streamline procedures without actually making information available to the public does not make governments more open.
A recent study released by the World Bank illustrates both the opportunities and the challenges of managing records for openness in a digital environment in three countries, Estonia, Finland and Norway:
Other related topics include Right to Information, Open Government Data, Citizen Engagement and Privacy and Data Protection
Distribution Costs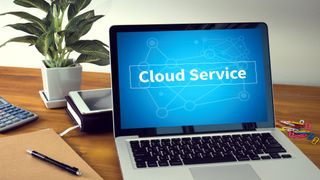 Cloud backup, also referred to as cloud computer backup, refers to the backing up of data to a remote cloud–based server. … At its most basic level, cloud backup allows organizations and individuals to store data from their computers in a cloud setting rather than locally on a disk or network drive.
The best cloud backup service you can get
iDrive Personal. The best cloud backup service overall. …
Backblaze. The best value in cloud backup services. …
Acronis True Image. The best cloud backup service for power users. …
Carbonite Safe. …
SpiderOak One. …
Zoolz Cloud Backup.